TALK TO THE PROS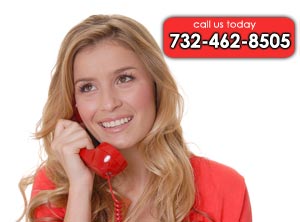 Are you ready to change the way you clean forever (maybe even start enjoying it) with a Beam in-house vacuum system or do you just have a few questions about any of the products and services we offer. Give us a call today at 732-462-8505 and one of our friendly and knowledgeable sales representatives will answer any questions you might have and schedule a date for your central vacuum installation by our experienced technicians. We look forward to speaking with you.
COME VISIT US AT OUR FREEHOLD LOCATION
Our Address:
377 Jackson Mills Road Freehold, NJ 07728
HOURS:
WALK-IN HOURS: Tuesday - Saturday 9am-12pm

OUR PHONES LINES ARE OPEN FROM 9am-9pm 7 days a week:
If you would like to visit our Freehold, NJ showroom pleae give us a call before hand to schedule a free in office repair consultation.
Telephone:
1.732.462.8505
Directions to our Showroom
From the North:
Take Rte 9 South Approx. 2 Miles past the Freehold Raceway Mall, Turn Right onto Jackson Mills Road, Continue 3.5 miles to Address 377 Jackson Mills Road. (We are on the Left), We are located in the Building behind the house. ( LOOK FOR THE BLUE AND WHITE SIGN HANGING FROM 2 BRIGHT YELLOW POST IN THE FRONT YARD )
From The South:
Take Rte 9 North to 195 West, Take that to Exit 22, Stay to the Right when your exiting ( Towards Turkey Swamp Park ) That put's you onto Jackson Mills Road Continue 1.7 Miles to Address 377 Jackson Mills Road on the Right, We are located in the Building behind the House. ( LOOK FOR THE BLUE AND WHITE SIGN HANGING FROM 2 BRIGHT YELLOW POST IN THE FRONT YARD )
From the Parkway:
Get off at Exit 98, Follow Signs for 195 West, Take that to Exit 22, Stay to the Right when your exiting ( Towards Turkey Swamp Park ) That put's you onto Jackson Mills Road Continue 1.7 Miles to Address 377 Jackson Mills Road on the Right, We are located in the Building behind the House. ( LOOK FOR THE BLUE AND WHITE SIGN HANGING FROM 2 BRIGHT YELLOW POST IN THE FRONT YARD )